MILHARMER Associates, Inc. (MAI) was created in July of 2006 and is a N.E.B.B. Certified organization. Our primary goal is to utilize our previous experience in the testing and balancing industry and become an industry leader by providing superior services coupled with industry leading field services, estimating, and customer services.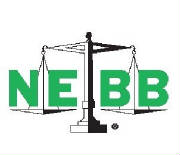 Scott Miller is our N.E.B.B. Certified Testing and Balancing Engineer.
MILHARMER is certified in air and hydronic balancing.
We offer: Sound Testing, Vibration Testing, Pre-Construction Surveys, Duct Air Leakage Testing, Air Balancing, Water Balancing, and Control System Verification.
MILHARMER is a MA Licensed Sheet Metal Contractor and our staff is OSHA Certified.


Contact Us At:

-Address: 534 New State Highway, Suite 3, Raynham, MA 02767 -Phone: 508-823-8500

-Fax: 508-823-8600

-E-mail:

rmerlo@milharmer.com